Our last blog on 12th June was written in Palma and here we are on 29th June in Palma
again.
On our first visit we spent three nights in the Real Club Nautico marina as summer pricing had not yet started. Very luxurious to be moored next to the laundrette with shore power and endless fresh water. Not to mention of course the sights of Palma including the cathedral with wonderful stained glass windows.
Read more...
 Wouldn't you one day love to leave the British winter behind and enjoy a Trade Winds passage to the warmth and sun of the Caribbean - as skipper of your own boat, as crew for a club colleague, or just sharing the dream as a helper?  Club members Peter Baker and Conny Viol plan to do just this, leaving Europe in late 2014, and should there be sufficient interest in joining them have volunteered to lead a rally following the same route that the very successful RAFYC Trade Winds USA Rally took in 2001/02.
If you'd like to know more please contact Peter Baker.
Read more...
At our destination – Cartagena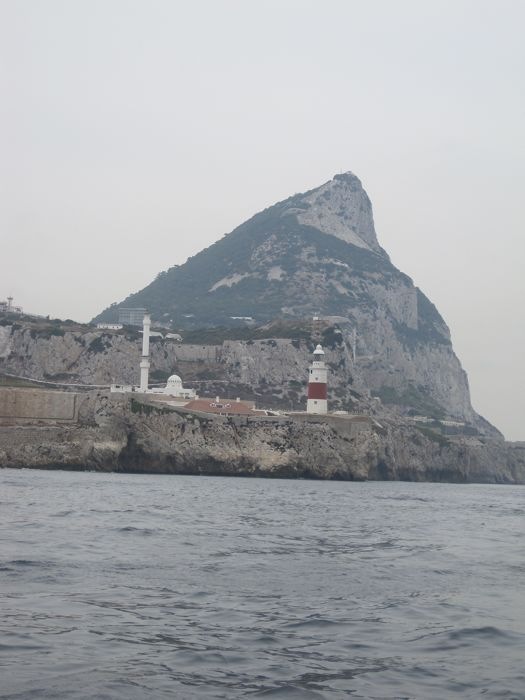 We have now made it! We are safely moored in Yachtport Cartagena and have booked in for 6 months. We will fly home tomorrow – Weds 12th October – but plan to come back here at various times over the next few months.
Read more...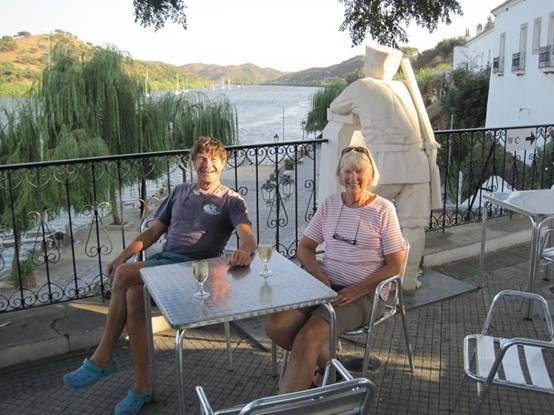 We are now in La Linea, Spain, just a couple of hundred yards across the border from Gibraltar.
We returned to Ione in Ayamonte on Monday 12 September after 3 weeks back at home. After an easy flight to Faro we were met by our faithful taxi driver, Antonio, to take us to the boat. Wonderful to be back and have a meal of tapas in the warm.
Read more...
Peter and Julia Harvey
Members may be wondering why they have seen so little of me over the summer months.
Those of you, like me, who have the good fortune to be retired, will know that us retirees are no longer restricted to two, or occasionally three weeks, of annual holiday. This year Julia and I made the most of that and spend nearly three months getting to and exploring the West coast of Scotland.
At the end of May there was a break in the weather just long enough for us to get from Falmouth to Dublin, before we found ourselves storm bound in Howth. On the windiest day we recorded wind speeds of over 55knots, but the marina there is very sheltered and the staff very helpful and friendly. A stopping off point I would readily recommend to others. Whilst Dublin isn't exactly the worst place in the world to get stuck, after eight days we ready to move on.
Read more...
<<

Start

<

Prev

1

2 3 4 5 6 7 8 Next > End >>


Page 1 of 8